Social Enterprises & Social Innovation: Disability Employment in a Pandemic.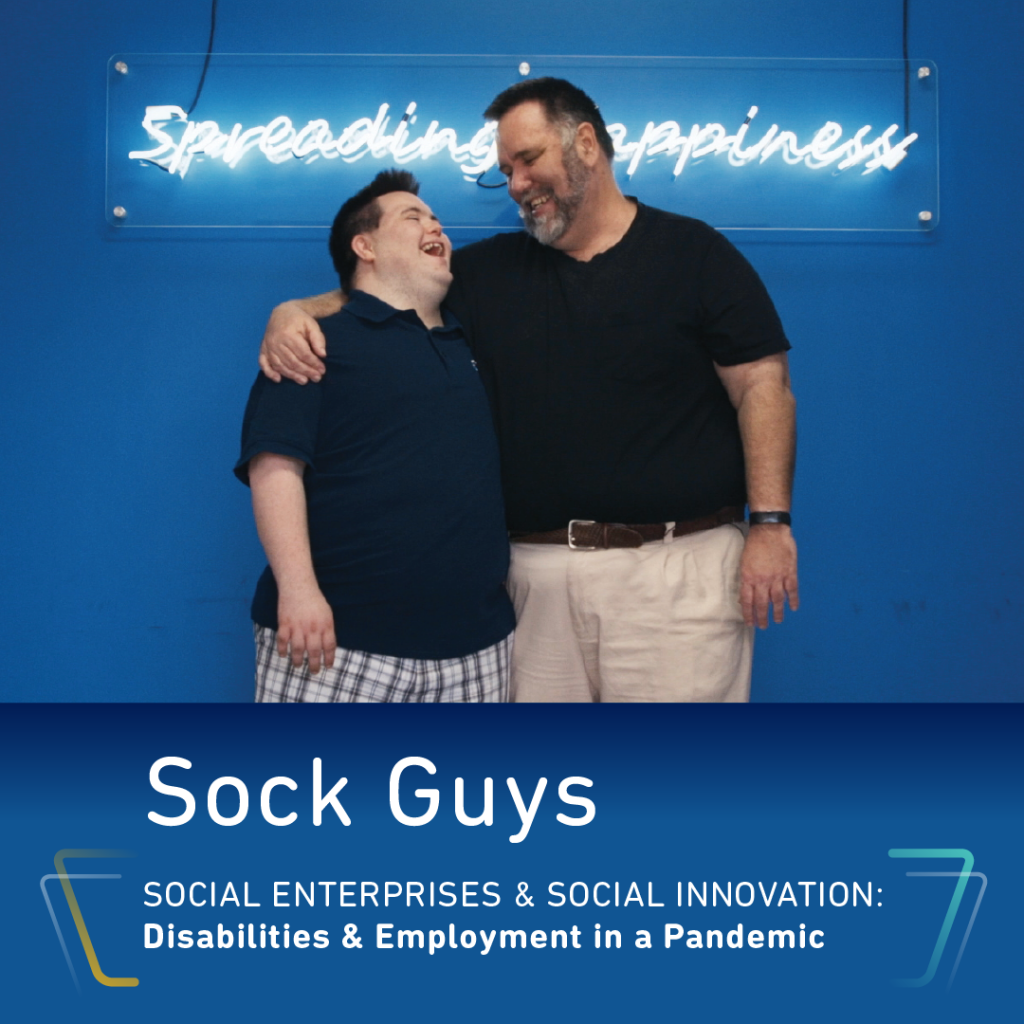 Learn more about the impact of disability social enterprise employment on neurodiverse young adults, families, and communities. Join us for a screening of Sock Guys, the award-winning documentary short about the father-son duo of John's Crazy Socks who built and operated a business with a mission to spread happiness—and then succeeded at so much more.
When: Tuesday February 16 – 7:00pm
Following the screening, join us alongside moderator Adam Greenberg in a live, candid panel discussion and Q&A with special guests from Montreal and Toronto, including a young adult, proud parent, and community social enterprise professionals. Our aim is to foster awareness, celebrate possibilities in a pandemic, and provide information on disability-focused social enterprises in our local communities. For panel members' bios click here.
Get inspired and watch the Sock Guys trailer here
We are pleased to offer live English captioning and French translation services for this event.
Please contact us for more information. Elsa.beker@federationcja.org