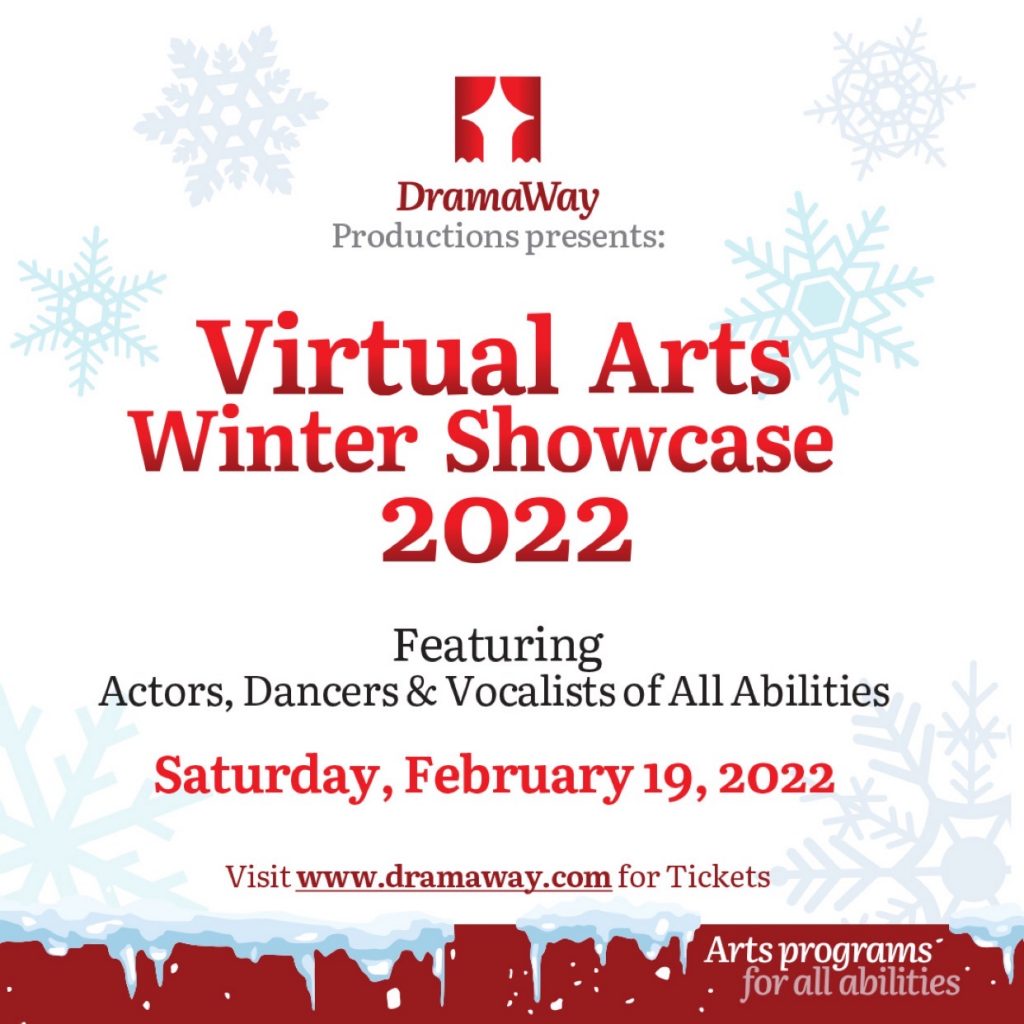 Saturday, February 19th
Celebrate your Family Day weekend with us online on Saturday, February 19th as we entertain and uplift you from the comfort of your own home.
Our full-day Arts Showcase hosted by DramaWay Productions will spotlight our talented performers of all abilities singing, dancing and acting!
Saturday, February 19th will begin with a morning full of singing and dancing spotlighting 55 vocalists, songwriters and dancers from our Dance, Vocal and Song Writing Programs. The afternoon will be filled with acting, comedy and music spotlighting 75 Performers from our six Theatre programs in our original virtual production titled Behind The Star: The Rebel Story!
Visit dramaway.com/shop/virtual-arts-winter-showcase-2022-ticket/ to purchase your $20 ticket now for our Virtual Arts Winter Showcase 2022
All who purchase a ticket, will receive a link and password to a protected webpage which will be active as of Saturday, February 19th at 9:30 AM.
NOTE: Full access to all pre-recorded performances will be available to ticket holders for 48 hours. Viewing access will expire on Monday, February 21st. For those not able to watch on Family Day weekend, digital copies will be available for purchase at a later date.
All proceeds of our Virtual Arts Winter Showcase 2022 will go towards supporting DramaWay Productions and our talented performers and skilled Team.
We encourage you to purchase individual tickets for all those watching in your household as this helps to support our programs and the many costs associated with producing these quality Virtual Arts Showcases.
Please consider making an additional contribution today to continue supporting DramaWay Performers of All Abilities by clicking here: dramaway.com/give
We will be operating our Twitter, Facebook & Instagram accounts throughout the full day event. We look forward to seeing your comments and posts. Don't forget to tag us and share your reactions using the hashtag #VirtualArtsShowcase