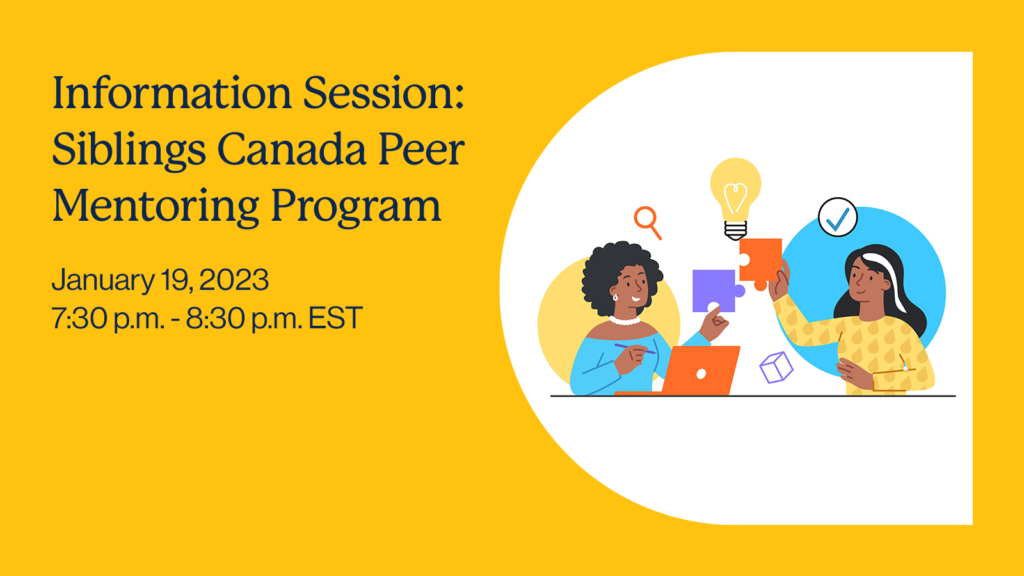 January 19, 2023 | 7:30pm – 8:30pm
Peer mentoring is a form of peer support. Peer support is centered around reciprocity and a deep sense of understanding that comes from similar lived experiences.
Building on the success of past programs, Siblings Canada will be offering a peer mentorship program for siblings of people with developmental disabilities in 2023. The program will match siblings in a mentor/mentee relationship who will have the opportunity to meet virtually over the course of eight months.
To learn more about the program and whether you'd like to participate as a mentor or mentee, join Siblings Canada for an information session with Siblings Canada co-founder, Helen Ries, and program lead, Katie MacDonald on January 19 at 7:30 p.m. EST.