What is Money?
Money is what you use to buy things. Over time we, as a society, have agreed on how many "dollars" are needed to buy each item. We know it works because we have used it over and over for all kinds of things. It is by learning these concepts and gaining experience with making transactions that we begin to learn skills that will support independence in the future. Read more >>
Knowing where you spend your money
Whether you have a disability pension (for example, Ontario Disability Support Pension – ODSP) or you receive a pay cheque from employment, the money you have available to use is likely limited. Before you can set up a budget, you need to know where you are spending your money. Most people do not have a good idea of what they are spending their money on. Read more >>
Creating a Budget
Budgeting your money is important because it is a way to make sure that you have enough money for your basic needs such as food, clothing and shelter. It will help you to avoid owing money to friends, credit card companies, or banks. It can allow you to put money away for a big purchase like a vacation, a piece of furniture, or something else that you want or need. Read more >>
Additional Resources:
Download: Monthly Budget Calculator (MS Excel)
---
Personal Banking
Why Everyone Should Have a Personal Bank Account
While having someone else have control over your finances might seem to make your life easier, there are some important benefits to having your own bank account. These reasons include employment, cashing cheques, reputation, safety and accessibility. Each of these reasons is explained in more detail below. Read more >>
How To Open a Bank Account
The first thing to consider when opening a bank account is which bank you will choose. Think about what is important for you. It is important to consider how you get your money and your daily schedule and routines. Read More >>
Debit Cards, Online Banking and other Bank Account Information
When you open a bank account, you will be given a bank card that you can use to access your money. This is also called a "debit card". When you receive the card, you will be asked to choose a four digit Personal Identification Number (PIN) that you will key in whenever you use your debit card. Protect your PIN number by not writing it down. Be sure to memorize the number and remember to never share it with anyone else. Read More >>
How to Get an Ontario Photo Card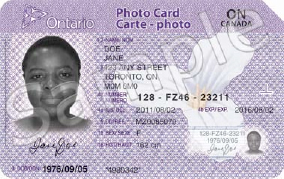 Ontario introduced a new photo card that will provide government-issued identification to more than 1.5 million Ontarians who do not drive. The Ontario photo card makes it easier for non-drivers to perform everyday activities such as cashing a cheque or returning items and goods to a store. Read More >>
How to Cash a Cheque
When you receive a cheque, you need to cash it. The best way to do this is through your own bank account. If you do not yet have a bank account, see the article titled "How to open a bank account" for instructions. Depending on the account you have, cashing cheques will not cost you additional money. You can cash the cheque at either the teller at your bank branch or by using an Automated Teller Machine (ATM) at your bank. When cashing a cheque you need two things: 1. Your bank card 2. Identification. Read More >>
Spending Strategies
Spending
Spending money is something everyone does. Here are some strategies to help you be smart when you buy things and some ideas of what you can do if you find out that you have spent more money than what you have available.
Different Ways to Buy Things like Goods and Services
In today's world we have many different choices on how we can pay for something we want to buy. This section will explain many of the options people have to do this. Read More >>
Purchasing Smart
Spending money is something everyone does. Spending is a combination of things we have to pay for and things we want. Every month we have to make sure we leave enough for necessities. Making your budget is the easy part. The harder part is sticking to your budget. There are many stores and places you can spend money. Read More >>
What Happens When Everything Goes Wrong With Your Spending
Sometimes, your financial situation gets so out of hand that you don't know what to do. You have not been watching your spending and it creeps up on you.
You might realize that there is a problem only when you get a letter from the phone company, the bank or the collection agency. In one situation, for example, a problem with unpaid taxes was only noticed when the property bills were found in the person's drawer while she was in the hospital. Read More >>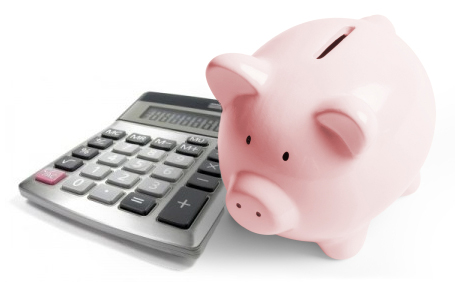 Additional Resources
Money Matters by ABC Life Literacy Canada
Money Matters is a free, introductory financial literacy program designed for adult learners. We work with organizations like learning centres, libraries, settlement agencies and so many more, all across Canada that run Money Matters workshops in their community. https://abcmoneymatters.ca/