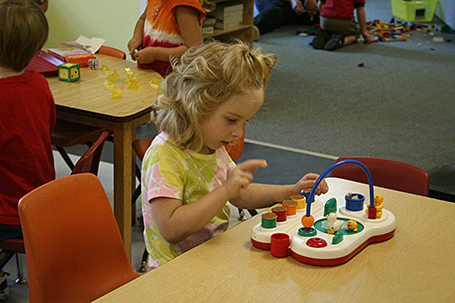 Introduction
Welcome to this program designed to enhance your ability to effectively work with children with Autism Spectrum Disorder (ASD).
The course is divided into eight modules. Each of the modules was developed by a specialist with expertise in that area. Early Childhood Educators, Clinical Psychologists, Speech Language Pathologists, Occupational Therapists, and Researchers worked together on program development.
The modules are as follows:
Additional Resources
Autism and Self-Regulation – A road to greater Autonomy and Fulfillment: A webinar
Heather MacKenzie, Ph.D., a Canadian speech-language pathologist and educator discusses the capacity to control one's impulses, both to stop doing something, if needed (even if one wants to continue doing it) and to start doing something, if needed (even if one doesn't want to do it).
Heather MacKenzie has spent a large part of her career developing and implementing approaches for enhancing learning in children with Autism and special needs
Self-regulation – A Road to Greater Autonomy and Fulfillment
Autism in High School
This online resource guide was created to help students with autism and their families navigate the transitions and challenges of high school. This is a joint initiative between Extend-A-Family, Waterloo Region Family Network, members of the former Autism Services Waterloo Region, the Waterloo Region District School Board, the Waterloo Catholic District School Board, and the University of Waterloo.http://autisminhighschool.ca/
Autism Speaks Canada Connect
A national, multi-faceted virtual system revolutionizing the way people in the autism community are informed and engaged. https://connect.autismspeaks.ca/home
Autism Spectrum Disorder
Excerpt from "Neurodevelopmental Disabilities" (Let's Talk: An Open Dialogue on Vulnerability in Toronto Series)
Presenter: Layla Hall, Surrey Place Centre.