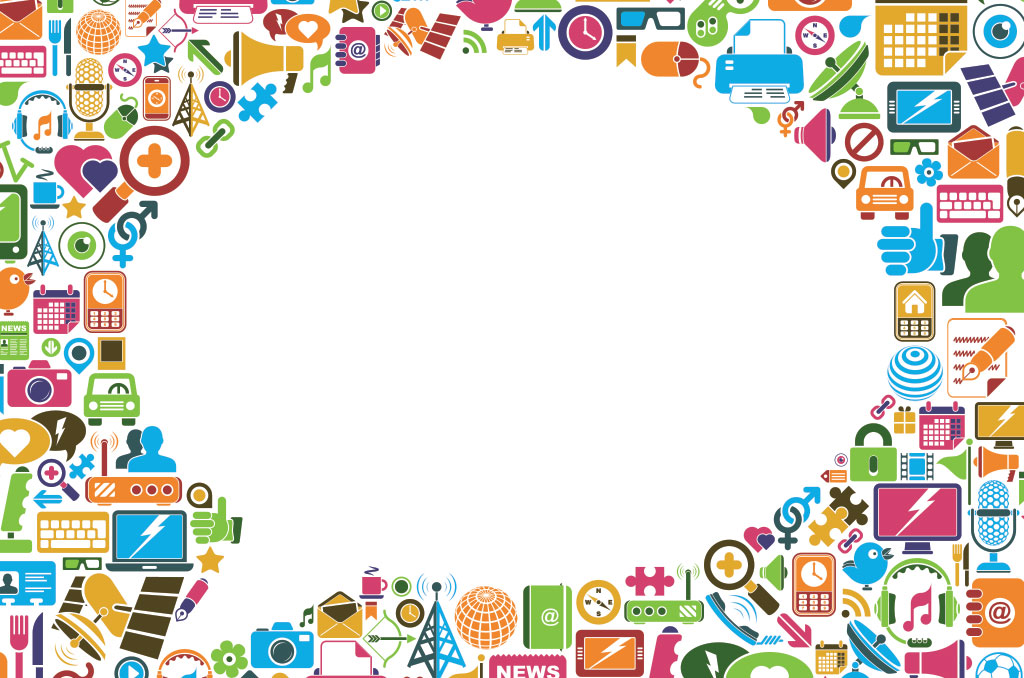 Moving away from the e-mail mindset
Over the last decade there has been a shift away from telephone, interoffice mail and in person meetings as the primary way to communicate with others. E-mail has fundamentally changed how we converse with each other both at work and at home. Social Service organizations now rely greatly on e-mail as the way to get information out to staff, their stakeholders and to their clients.
E-mail does have its issues. The careless use of "reply to all" fills inboxes with unwanted messages. There are difficulties keeping everyone on the same page as one-off discussions and replies explode within a group e-mail. How much time do you spend sending e-mail after e-mail to different people all with the same information? The extent of who information gets to is limited by the size of your e-mail contact list. Often it is by luck that you come across useful information, as you were not included in the e-mail sent out.
In recent years there have been changes in how people are communicating with the active use of new technologies. Social media has become an integral part of the way people are communicating throughout the world. In a 2011 survey of those who have a family member with a developmental disability ConnectABILITY.ca, 57% of respondents indicated that regular access to a networking internet site was their preferred method of networking. Respondents also told us that they want to use multiple ways of communicating.
It is important to embrace social media as one of a number of tools to include in your communication tool box, along with e-mail, the telephone and in-person conversations. There are a number of ways that social media can improve how quickly and how well you provide support. It is a way to allow everyone in on the conversation at the same time while ensuring that all have access to the whole conversation. It provides the opportunity to answer a question once and have it easily accessible to anyone else who has the same question. It can be the first "go to" place to look for an answer to your question and unlike an FAQ section it is dynamic, with the possibility of new relevant material being added at any time by members of the community – people with a developmental disability, family members or others in their support networks. You can also have access to the new information as soon as it is posted.
There are a growing number of social media sites available to use; a few are listed below. It is important that before engaging in any social media channel you consult your agency's policy regarding social media use. You want to be sure you are aware of the advantages – and the risks – of using social media as a professional tool.

Facebook is one of the largest social networking tools available. It is open to everyone and has more than a billion users worldwide. It is a great place to keep in touch with your friends and let them know what you are doing. It is also a good place to get reacquainted with old friends, school mates. However, it is not private. Once you put information or a picture on the site, you do not have control of where it goes. You can make your profile private and only invite who you want in, but other members can share the information. Everything posted on Facebook becomes the property of Facebook and may re- surface in different ways and years later. Facebook 'pages' can also be set up that bring a common group together. These are different from personal pages – they are not private, and anyone can 'like' a page. They can be set up by networks, groups or agencies.

Skype is a free voice over internet protocol (VOIP) service that allows users to communicate using an internet connection. You can use voice only, video, or instant messaging. Skype has grown to be the most popular VOIP service in the world and serves millions of users each day.

Twitter is an online micro-blog that enables its users to send and receive text-based messages of up to 140 characters, known as "tweets". This is a good tool to use to get a message out quickly. It is not so good if you are looking to have an ongoing conversation as it is not private. You can directly message someone, but only if they 'follow' you. It is increasingly a resource for news, trends and media.

YouTube is a video-sharing website where users can upload, view and share videos. This is a good tool to use when literacy skills or fine motor skills are an obstacle for the user.

Ability Online is a free online community for young people with disabilities and illnesses, addressing their needs of friendship, companionship and support. You are required to sign up and you will be screened which involves a phone call. You will be assigned to a group ("Kids & Teens" or "Parents & Professionals") and are only able to participate in (and view) the forums for your assigned group.

Tyze is a social networking service that provides private, secure, online networks of support to individuals. This allows your support group to meet and share online. New members must be invited to join the group. Therefore you need to know the person first. This tool does not enable you to increase your connections. This is a very good tool to use with your person directed planning team and your support network.

Connected Families is a social media tool that has some privacy but also allows for opportunities to meet new people who have similar concerns and interests. It is built into the ConnectABILITY.ca community of people with a developmental disability and their support networks.
Here are some strategies for starting and growing online discussions like those on Connected Families.
Don't approach this as an 'if there is time' add-on to your work.
Build the use of the discussions into your regular work. Make this a regular practice of how you reach out and communicate with your customers (the people you support, their families, support groups, etc.) Integrate it directly into the work you do as another tool to use to communicate – along with email, phone, in person, meetings etc. Get into the habit of checking your discussion to see if there are any new posts as one of the first things you do in your daily routine, along with checking your email.
How do you start?
Define your audience. Who are you trying to reach out to? Who will benefit from the discussion?
Where are they going online? Do they have Facebook pages, twitter pages or are they using Connected Families? You want to also make it easy for your group – go where they already are and you'll have better success.
Once you've set up a page, let them know you've done it and how to easily find you!
Start small. Start with the 2 or 3 discussion topics that are most relevant for your audience.
Look for champions – those who are already using social media and like it. Encourage them to post on your discussion.
The majority of people will be passive – just reading. That is OK. If the content is relevant and useful to them, then you are being successful. Once they feel comfortable, they might post something or ask a question.
Rather than sending out emails to a large group, post the content you would have sent on your discussion instead. Then send an email to the group telling them to view the post on the discussion – include the link to the post. If you are looking for replies and comments – they will be posted in discussions for all to see rather than being sent sporadically to subsets of the original email group – The outcome is that the whole conversation is in one place accessible at any time by the whole group.
Collect, write and publish stories of mentoring and being mentored. This creates an environment where sharing is encouraged. The power of the discussions is the sharing of ideas and suggestions that have worked for you or others. The discussions can become a peer mentoring community.
Be inviting – ask for input from the audience – ask a question at the end of your post. Creating a survey is a great way to engage your audience. Remember that it is important to post the results from the survey which not only provides follow-up to the audience but also provides another opportunity to engage with them. For example, ask the audience whether your findings from the survey make sense to them.
Tell stories – stories of success and stories of hardships and strategies that have worked and those that have not worked.
Have new posts on a regular basis. This encourages people to come back to the discussion.
If someone posts – make sure that there is a reply. No one will come back if they feel that they are talking to an empty room.
Resources:
FeverBee: The Online Community Guide – How To Build An Online Community: The Ultimate List Of Resources (2013) http://www.feverbee.com/2013/02/how-to-build-an-online-community.html