In light of the growing concern caused by COVID-19, Community Living Toronto has decided to cancel our upcoming April 15th consultation session until further notice. Our top priority is the well-being of our staff, partners and community members and we are taking every precaution with guidance from top health officials. Please know that we will be updating this page with a rescheduled date as soon as we know more.

For now, if you are interested in attending future sessions and would like to register to receive updates, please click here. 

You can also email us at digital@cltoronto.ca with any questions or concerns.

We are grateful for your understanding and invite you to learn more about COVID-19 and how to protect yourself by visiting the Public Health Agency of Canada Website.

---
Our Next Consultation Session:
A New Strategy for Digital Service Delivery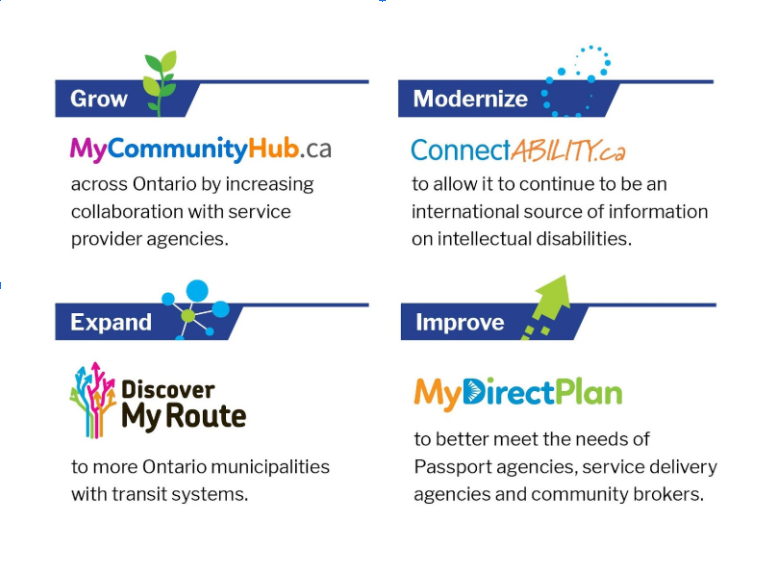 In the coming year, Community Living Toronto is revamping their digital strategy to advance MyDirectPlan, MyCommunityHub.ca, ConnectAbility.ca, and DiscoverMyRoute. We will grow, modernize, and improve all four products in order to better serve families, agencies, and community brokers.
We will be hosting a monthly consultation session (in-person and online) for those who would like to know more and provide comments. We will also be posting all materials that we develop online, with comments visible to all contributors to encourage a discussion about how to develop and integrate these digital tools.
Your participation and support are essential to the success of our digital strategy!
---
If you are interested in attending future sessions and would like to receive updates