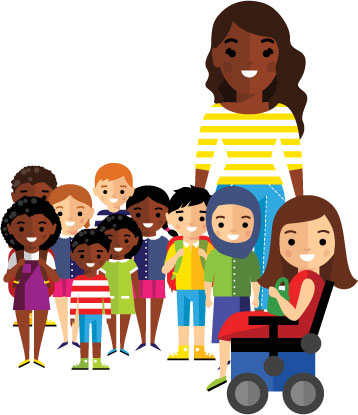 Welcome to "We All Belong", The Resource Consultation service online module. This training was developed in collaboration with community partners from Toronto's Every Child Belongs model of service that supports inclusionary practices within the licensed child care system.
The information included gives an overview of what services children, families and child care professionals can expect to receive from a Resource Consultation Staff. This information is specific to services in Toronto but is also relevant to other areas within the province of Ontario.
The training incorporates perspectives from the child, family, child care professionals and Resource Consultation Staff. It aims to provide information that will promote the consistency of service delivery and to celebrate the fact that we all do belong!
This presentation is designed to help you understand the roles of the people in the life of a child attending an early learning/child care program.