401 Champagne Dr. Toronto ON, M3J 2C6
335 Champagne Drive
Toronto
Ontario
M3J 2C6
CA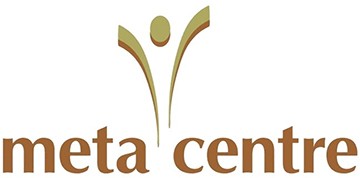 Meta Centre celebrates its 30th year of committed, high quality, responsive services with multi-lingual Day Programs in 5 locations throughout the GTA; Supported Independent Living , Residential Homes and fee for service Respite.
Mindful of the need and for growth, Meta Centre understands the importance of education for awareness and the social inclusion of people with special needs. It provides services that facilitate, promote, integrate and respect people's dignity.
With a commitment to services spanning 30 years, Meta Centre,
Continually looks to enhance its capacity to adapt and respond to the changing needs of people with developmental disabilities.
Ensures its programs and facilities meet both the current and future needs of individuals.
Prioritizes knowledge, ability and capacity to identify and support behaviour challenges.
Reviews and develops activities and programs that appeal to the participant`s skills, interests and abilities.
Tailor support services to respect and meet the individual needs of people with developmental disabilities, including those persons with dual diagnoses and multiple disabilities.