On this page we are highlighting content that was created for a rural setting. These tip sheets and workshop were created in partnership with Community Living Tillsonburg .
School Bus Safety workshop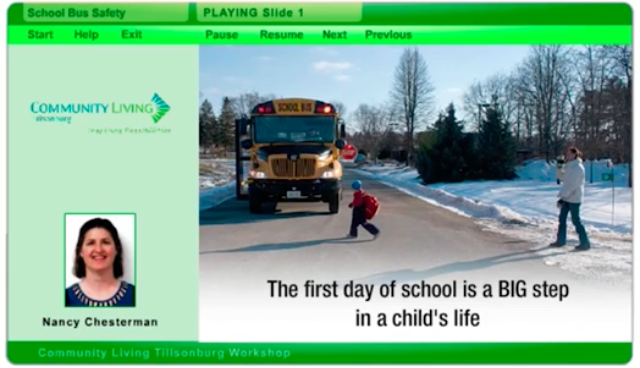 Play video
An audio visual workshop teaching parents and children how to travel on the bus safely.
---
Communicating For Fun Calendars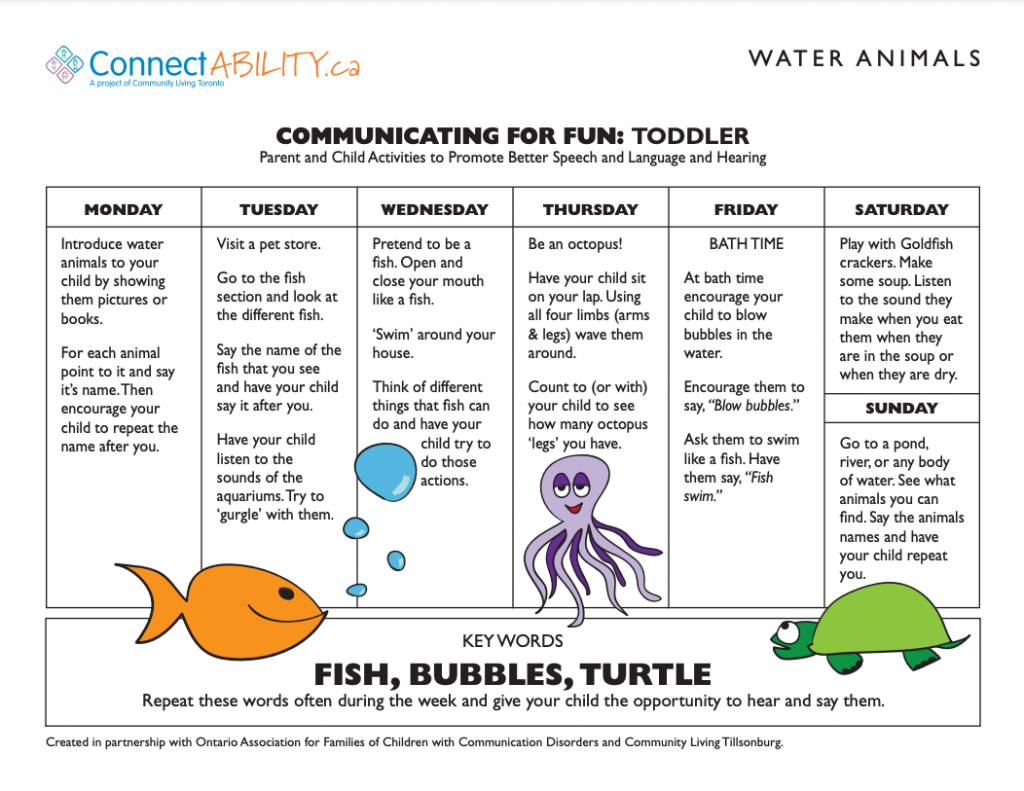 Communicating for Fun, a tip sheet including links to Communication calendars for toddlers, preschoolers and kindergarten aged children.
---
Songs for Family Music
Families+Counting+Music=Family Music: A collection of songs from the Esso Family Math Centre:
Math Walk
Mathematically Me
Ten in Bed (short)
Ten in Bed (long)
One Red, Two Red
Teddy Bear, Teddy bear
If You're Happy
Toe, Knee Chestnut
Over in the Meadow
Ants go Marching
Hokey Pokey
Head and Shoulders
Looby Loo
There was a Little Turtle
Wheels on the Bus