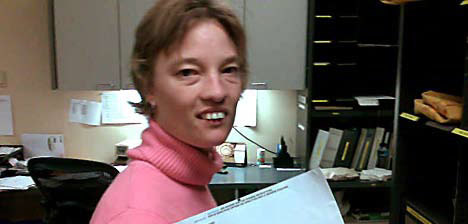 As planning begins for the future it is always nice to hear about other people's stories and the success that they have achieved after planning began for them. Here are two examples:
Jenny
The first story is about a young woman named Jenny. Jenny is a bright and vibrant young woman who was enrolled in private school as a teenager. After completing school Jenny had the goal of entering the workforce as a competitively paid employee. However, Jenny and her family experienced barriers in past work placements and after some disappointment decided to turn to Community Living Toronto for assistance.
The first step in realizing Jenny's dream was to arrange a planning meeting surrounding her career goals. This was the first planning meeting that Jenny was a part of but soon the ideas were flowing. Jenny was not shy about voicing her goals. By the end of the planning meeting, all in attendance were now aware that Jenny wanted to work in the hustle and bustle of the financial district just like her father. Without much delay Jenny's family were able to network within their own circles and open up an opportunity at CIBC Mellon in downtown Toronto. Through Community Living Toronto, Jenny received a job coach to assist her with her new job and the employer received support by the agency regarding any concerns that they may have.
The opportunity at CIBC Mellon has proven to be successful due to not only the commitment that Jenny has made to her job, but also the involvement of her family in developing such a wonderful community partner and the guidance of Community Living Toronto.
Kheng
Kheng is a smart and warm young man who immigrated to Canada from Cambodia. Kheng and his family faced many hurdles due to language barriers and the family's limited experience with the developmental sector. Unfortunately, as high school was coming to an end there was not much of a planning process provided to him through the school system. Planning came in the form of putting Kheng on several wait lists for a day program. Due to this Kheng was left sitting at home for the next two years. At the same time Youth 2 Work, a program found at Community Living Toronto had received additional funding and was able to provide Kheng support.
Once affiliated with Community Living Toronto, the first step for Kheng was to reenter his community and introduce him to other individuals who were working and volunteering in their own communities. Kheng did not believe this was possible for him but with time and the encouragement of his new support workers, Kheng began to believe that he too could live a productive and balanced life. Soon Kheng was enrolled in a program to develop his literacy skills five days a week and began working at a cooperatively run coffee shop two days a week.
Although it took two years to introduce Kheng to what a planning meeting is Kheng did not hesitate to begin to start thinking about what his planning meeting would be like and started inviting support staff that he was connected with. During the meeting Kheng was excited to see what kinds of possibilities would be generated for his future. It was at this time that he decided that he would like to work in an office environment in the future.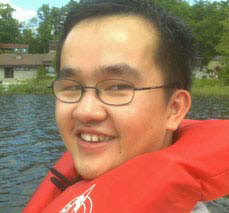 Both stories show different sides of what planning can mean to a person. In Jenny's case, the planning process came before anything else and it proved to be a good way to be introduced to Jenny and what her goals and dreams were. However, in Kheng's case the planning process was secondary and came much later. This was because Kheng's needs required that things move much slower to begin with in order for him to first and foremost be comfortable in his community and out of his house.
This illustrates that planning like anything else is unique to the person. The person will identify when they are ready and what they would like to achieve from planning. Once planning does begin however, all that are involved can expect a much clearer picture of what the future will hold.