269E Belle River Rd.
Cottam
ON
N0R1B0
CA
Private Group Respite Service
This program is suitable for you if:
You are 18+
Have accessibility requirements
You are looking to build a life and reach goals
You are looking for social and community experiences
You want to show your ABILITY first!
This program is not suitable for you if:
You are under the age of 18
Hours of Group Respite Service: 
Daytime: 9:00am-3:00pm
Evening: 3:00pm-8:00pm
Overnights: Coming soon in 2020
Abode offers daytime respite Monday-Friday
Abode offers evening respite Tuesday, Thursday, Friday (Mondays & Wednesdays coming soon)
Group Respite Ratio
Our private group respite offers a 3:1 ratio, with 3 Abode group respite members to 1 Abode team member.
In some circumstances 1:1 respite services may be offered, depending on availability and requirements of that member.
Due to the nature of our program and to ensure that quality care is maintained, we take our ratio very seriously. To qualify for group 3:1 group respite, the member must be able to participate in planned programming alongside 2 other members without taking away from the experience or participation of others in their group. Based off of our assessment, our team will determined if a member is eligible to participate in 3:1 group respite programming. 
Group Respite Cost
Daytime: $85.00 per day
Evening: $75.00 per eve
Overnights: TBA
Group Respite Spot Reservation
Daytime: 6 Spot Reservations
Evening: 4 Spot Reservations
Overnights: TBA
Language: English
Program Contact:
Heather McCann-Smith
Executive Director
aboderespite@outlook.com
General Membership Events and Programming
Any adult of any ability can hold a membership with Abode Respite Services Inc. There are membership events that are held at the clubhouse or out in the community. There will be an annual membership meeting, you will receive notification of this via email from Abode Respite Services Inc. secretary. Membership events and opportunities can be found on our website under "Membership". There is no cost to apply to become a member of Abode Respite Services Inc. Organization By-Laws and Board Meeting Minutes are available at all times upon request.
Inclusive Community Programming
Abode Respite Services Inc. hosts inclusive community programming for the public. People of all ages and abilities are welcome. We hope to foster our community into a truly inclusive one. Community events can be found on our website under "Community".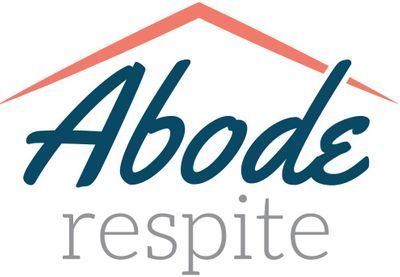 Abode Respite Services Inc.
Abode Respite Services Inc. is a nonprofit organization that is dedicated to providing group respite services and inclusive community programming to adults of all abilities. We strive to create safe and inclusive opportunities for people of all abilities, to contribute and participate in their surrounding community. Abode can be described as having 3 pillars of service: 1. Group Respite 2. General Membership Events and Programming and 3. Inclusive Community Events and Programming.