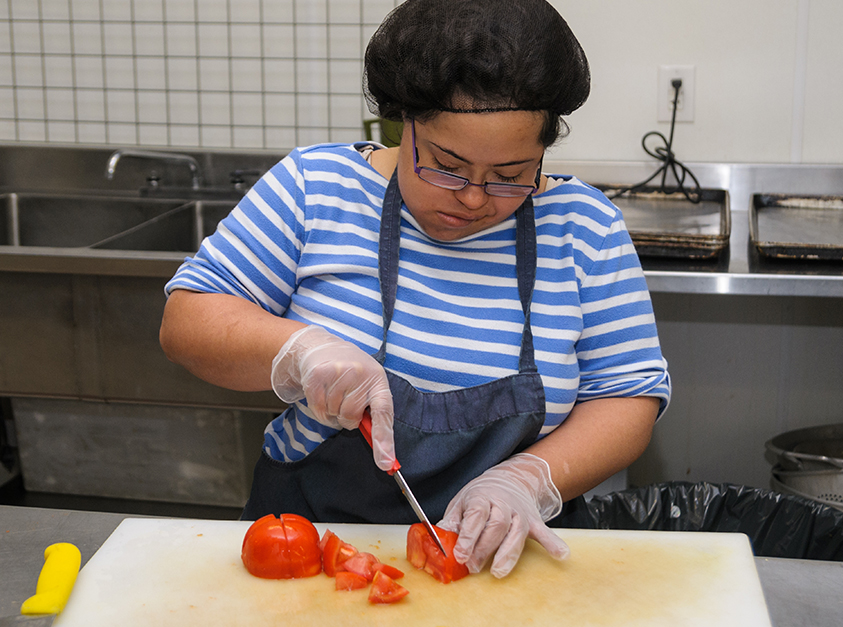 As you are growing into adulthood, your independence is increasing and you are venturing out into the community it is always important to be aware of dangers to your life, health and safety. This page contains resources, tips and tools that can help prepare you to safeguard yourself against these dangers and respond to dangers when they happen.
Assessing skills and Reporting abuse
STEPS To Independence
Getting ready for living independently
STEPS To Independence is a guidebook that provides an opportunity for individuals with an intellectual disability to determine how prepared they are for semi-independent living. It provides a holistic tool to help someone with their goal of living independently with supports by starting the conversation, identifying current skills, determining skill areas for improvement (where more learning can happen), and next steps to focus on.
Many of these skills include the ability to remain safe. These include being able to independently and safely take your medication, to respond appropriately to an emergency, being safe while using the stove or other electrical appliance, being safe walking or taking transit within your community.
https://connectability.ca/wp-content/uploads/2014/04/STEPS-To-Independence.pdf
---
ReportON
ReportON is a telephone line and email address to report actual or suspected abuse or neglect of adults with a developmental disability in Ontario. https://www.mcss.gov.on.ca/en/mcss/programs/developmental/reportON/index.aspx
---
The Public Guardian and Trustee: Investigations
Presenter: Denise Hannivan, Investigator OPGT
The Office of the Public Guardian and Trustee ("OPGT") delivers a unique and diverse range of services that safeguard the legal, personal and financial interests of certain private individuals and estates. Recorded at the Shared Learning Forum April 26, 2019
Teaching people with intellectual disabilities about Fire Safety
There are several things to keep in mind when teaching fire safety with people with intellectual disabilities. Resources from The National Fire Protection Association
---
Cell Phone Safety
A Cell phone as a Safety Device
How to use choose the right cell phone and plan, right through to purchasing and setting up the phone.
Stories
---
Relationships, Dating and sexuality
Safety Includes Me
A six week workshop "Safety Includes Me" is a workshop that caters to women living with an intellectual disability who have experienced violence and would like to be involved in violence prevention and education work. https://connectability.ca/2010/09/28/safety-includes-me/
Dating, Sexuality & Safety – iBelong
Looking for friends is an adventure. It will mean taking risks. But there are some risks you should not take. Safety is very important. Until you get to know people well, there are some things you should do to make sure you stay safe. http://www.ibelong.ca/index.php/young-adults/safety/
Human Trafficking
Domestic Sex Trafficking of Youth: Trauma-Informed Prevention and Intervention.
Presented by Carly Kalish
Online Safety and Social Media
Being Safe While Using the Internet
A workshop providing tips when using the internet, including how to stay safe on the Internet, how to communicate online, using online gaming and safely using adult content on the Internet.
Social Media
Social Media Policy: Protecting Your Organization & Your Staff
The Footprint Challenge by TELUS
TELUS WISE footprint challenge was created to provide tweens and teens a fun and engaging way to learn about their digital footprint and how to keep it clean. There are 3 short videos providing tips followed by a quiz: Make a good impression, Do the right thing and Keep safe. There are also 4 comic strips providing tips on respectful and safe use of the internet. The user will need to create an account and log in to use the Footprint Challenge.
Related videos