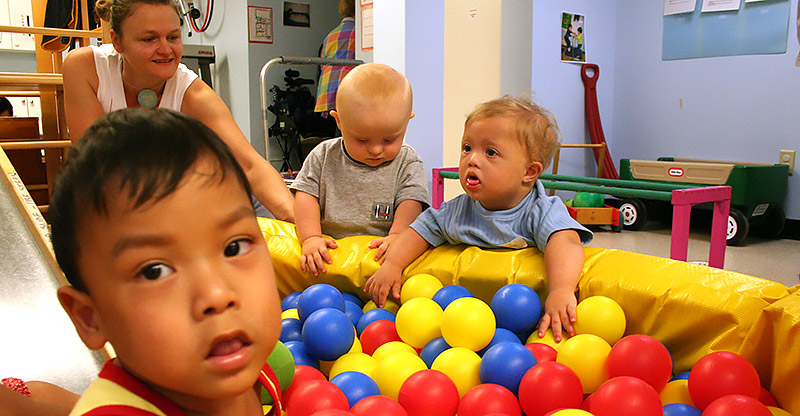 At times you may become concerned about your child's behaviour especially if it is disruptive or puts his safety at risk. You may be wondering 'why does he do that?' Keep in mind that behaviours occur for a reason and it can take some time to understand why the behaviour is occurring and how to deal with it.
We've provided you with many tools and resources to help get started, to gather information, develop a plan for change, and to try new teaching methods. Most behaviour problems can be analyzed by you and others working with your child but, some behaviour problems require professional intervention.
---
---
---
---
Context Stories
Here are two simple stories about behaviour problems you'll likely recognize, and the sequence of of steps we took on our way to understanding the reasons underlying Wayne's and Asha's behaviour, and what we did to change it.
Teaching methods
Every child is an individual and you know your child better than anyone else. You have the the information needed to decide the schedule, teaching methods and reinforcements that will work best for your child and family.
Although this process can seem overwhelming at times it is also a great time to engage your child in new learning and social situations
Remember to be creative, you have many ideas which you can try to help your child change his behaviour. In this section you will find resources on reinforcement, giving instructions, and general strategies for dealing with problem behaviour.
Articles