Friendly Connections is an interactive social service for individuals of all ages with intellectual and/or developmental disabilities run by ConnectABILITY.  
Here at Friendly Connections, we are focused on helping our community overcome isolation.  
We aim to help improve the well-being of individuals through socializing and providing entertaining resources.   
We want to connect with individuals across Canada through phone calls, video calls, emailing, messenger chats and good old fashion mail. We mail letters, postcards, colouring sheets, activity sheets, stickers and other fun goodies!
Colouring/Activity sheets
Thanks to you and all of the other people who help Friendly Connections keep going. It is really nice emailing with someone and getting fun stuff like stickers and wordsearches.
I liked joining Friendly Connection. I like chatting. You guys make my life happy. We have lots of chuckles.
Friendly Connections staff are very nice and always call on time. They are chill and easy going to chat with.
I like chatting with Friendly Connections. It's fun meeting new people over the phone!
Friendly Connections is a great way to get to know others and it's a great virtual social event as well.
Friendly Connections has been a very good and kind resource during this pandemic. It has been a pleasure being connected to Friendly Connections every single Tuesday.
We offer our connection on a wide range of platforms like Facebook, Zoom and WhatsApp.  
Whichever way you'd like to connect, we can make it happen!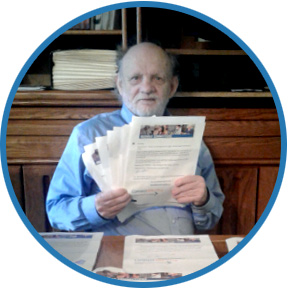 I check the mailbox everyday, I am excited when I see a Friendly Connections letter. I really enjoyed the picture of the pumpkins this summer.
Larry B