720 Bathurst Street, Toronto, ON, Canada
720 Bathurst Street
Toronto
Ontario
M5S 2R4
CA
For folks with some experience in tabletop gaming, or who have participated in groups before, check out our Charisma Campaigns/ Dungeons & Dragons!
Using tabletop role playing games, where collaborative storytelling is the core activity, we will safely mediate and explore identity, empathy, agency, and reflexivity! From classic fantasy games to science fiction and urban fantasy titles, any genre can be used by our group to level up your social skills!
This is a 10-week facilitated group social experience, run in partnership with LevelUp Gaming (https://www.levelupgaming.ca), for individuals on the autism spectrum and with other disabilities.
This program is suitable for you if you:
Can travel independently
Are independent in most self-care skills
Have some experience with gaming
Are looking to work on social skills
Are comfortable sitting in a group setting for 2.5 hours
This program is not suitable for you if you:
Require one to one assistance for most daily activities
Are not independently mobile
Have significant behavior issues
Have no prior gaming experience
Ratios: 1-2 staff (game master + occupational therapist) ; 6 members
Languages supported in the program: English
Program hours: 6pm-8:30pm
Dates: TBD – Fall 2018 Group is FULL
Cost: $400
Agency/Organization: Dream Weavers: An Occupational Therapy Collective and LevelUp Gaming
Program Contact: Amanda — DreamWeaversCollective@gmail.com; 647-618-0796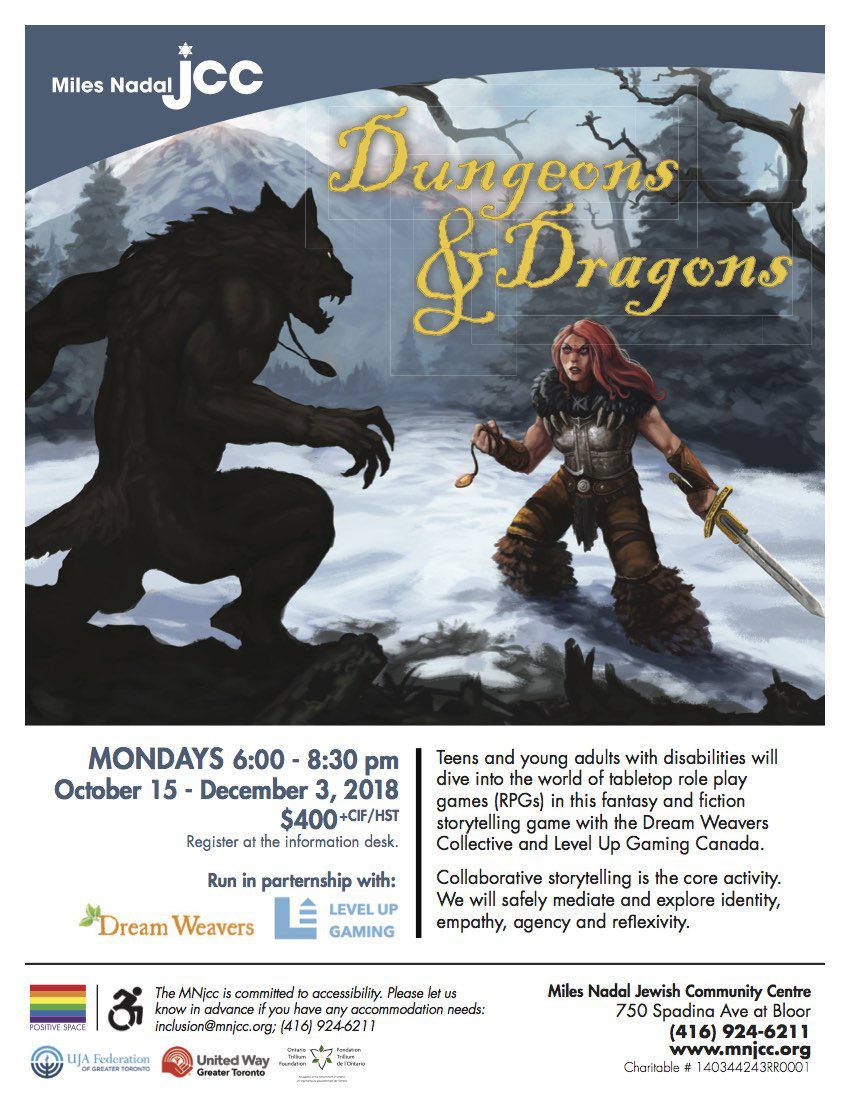 Dream Weavers: An Occupational Therapy Collective
Dream Weavers is a grassroots downtown Toronto organization that serves teens & young adults on the Autism Spectrum and with other disabilities. We aim to break down barriers and build inclusion through offering both group programs and 1:1 private sessions in the area of life & employment skills. Dream Weavers is run by two occupational therapists, Amanda Landry & Mira Etlin-Stein.